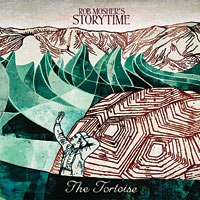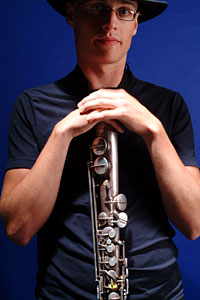 Rob Mosher's Storytime will appear at Tea Lounge in Park Slope, Brooklyn, on Friday, April 16 from 9-11:30p. Tea Lounge is located at 837 Union St, Brooklyn NY. $5
Storytime is a lushly scored musical odyssey that contains echoes of Wayne Shorter, Gil Evans, Kurt Weill, Darius Milhaud, Debussy and Bach, reflecting Mosher's embrace of a wide range of influences which have coalesced to create his singularly independent compositional voice. This big band traverses many musical landscapes — all held together by Mosher's multi-faceted orchestration and ingenious use of instrumentation (saxophones, oboe, English horn, clarinets, flute, trumpet, French horn, trombone, electric and acoustic guitar, plus bass and drums).
A melodic, lyrical composer and performer, Rob Mosher is a musician well versed in the jazz and classical worlds, committed to furthering the growth and combination of the two. Specializing on oboe, English horn and soprano sax, Mosher is a proven creator with a uniqueness of voice and an interest in exploring genre fluidity. Recipient of the 2009 ASCAP Young Composer Award, Rob recently released his critically lauded debut CD Storytime – The Tortoise which has been called "heartbreakingly beautiful, with melodies that stop the listener in [their] tracks" by the Hartford Courant (2008).