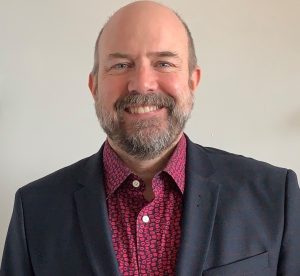 Peter McDowell is a Los Angeles-based arts management expert and fundraiser with more than two decades of experience serving artists and organizations at the highest level. He has held leadership positions at American Friends of the Louvre in Los Angeles, New York's Opera America, the Chicago Department of Cultural Affairs, San Francisco's Yerba Buena Gardens, and as managing director of the Grammy-winning ensemble Eighth Blackbird. His firm, Peter McDowell Arts Consulting, offers a wide range of strategic career services for performing artists. As a publicist, Peter has garnered press coverage for his clients in the New York Times, Chicago Tribune, Los Angeles Times, the New Yorker, and many other important outlets.
Peter is in demand as a speaker and workshop leader, covering diverse topics such as fundraising, career development and arts entrepreneurship. He has been an invited presenter at the Manhattan School of Music, Northwestern School of Music, Eastman School of Music, The Colburn School, Chamber Music America, and the Association of Performing Arts Professionals (APAP). Peter is also the Producer and Director of the feature documentary, Jimmy in Saigon, which just received its world premiere to rave reviews at the British Film Institute's Flare Festival. He was selected to be an International Fellow from the DeVos Institute of Arts Management at the University of Maryland from 2016-18. He received his undergraduate degree in French from the University of Illinois and his Masters in Business – Arts Administration from the University of Wisconsin.
FULL BIO
Arts Management Consultant Peter McDowell has built a solid career on high-level, strategic, creative, and effective service to performing arts organizations and performing artists. Music (jazz, new music, opera, classical) and dance are particular focuses. Peter is also the Producer and Director of the feature documentary, Jimmy in Saigon, set to premiere in 2022.
As a panelist, workshop leader, and speaker, he has been engaged by Manhattan School of Music, Northwestern School of Music, Eastman School of Music, The Colburn School, Chamber Music America, and the Association of Performing Arts Professionals (APAP).
On behalf of his clients, as a publicist, Peter has placed feature interviews in media such as the Huffington Post, the Baltimore Sun and WGN and KUSC radio stations and has secured reviews in the New York Times, Chicago Tribune, New City, and L.A Times. He has received critics choices for clients in publications such as Time Out New York and received coveted listings in the New York Times, the New Yorker, the Village Voice, Opera News and NPR Music as well as reviews on blogs and print publications such as Brooklyn Vegan, Signal to Noise, All About Jazz, The Big City, New Music Jukebox, Lucid Culture, Step Tempest, Feast of Music, and The Glass.
Together with web designer and developer Ari Salomon, Peter has created PerformSites, a company which builds WordPress web sites for visual and performing artists.
Peter also serves as an event producer and curator and was responsible for programming 10 stages of live, free music in the DUMBO neighborhood of Brooklyn as part of Make Music New York. He also curated the Union Square Stage for The September Concert (free concerts with the goal of promoting international peace through music) on September 11th.
From 2018-22, Peter served as Development Director for American Friends of the Louvre in Los Angeles. Prior to this, he was Managing Director of four-time Grammy-winning chamber music ensemble Eighth Blackbird. During Peter's tenure, the organization won a game-changing $400,000 MacArthur Award for Creative and Effective Institutions as well as a prestigious two-year Bloomberg Award. While Peter was at the helm of Eighth Blackbird, he shepherded the company through a transformation that included board development, increased earned and contributed income, the development of a formalized giving program, staff and ensemble pay increases, and universal health coverage for all full-time staff and musicians.
From 1997-2006, Peter was a Program Director for the Chicago Department of Cultural Affairs where he presented and produced over 1000 music, dance, film/video, and theater programs. Highlights of his tenure include a free summer opera program involving eight annual professional opera productions, which featured a chorus of 14-21-year-old at-risk youth alongside professional young soloists. Also of note was his "Vocal Journeys" series featuring operatic vocalists in intimate free concerts. He was a co-curator of the opening weekend at Chicago's prestigious new Millennium Park and produced a park-wide tribute to Stephen Sondheim.
He is the recipient of fellowships from the National Endowment for the Arts (NEA), the German Academic Exchange Service (DAAD), and the International Society for the Performing Arts. Peter was selected as the only American of 34 participants to take part in the first European Festival Association Atelier for Young Festival Managers in Görlitz, Germany in 2006. He has served as a panelist for the NEA's Access to Artistic Excellence in Presenting grants and has served as an evaluator for the Multi-Arts Production (MAP) Fund in New York.
Peter is very comfortable working with emerging as well as seasoned artists. In the past 15 years he has produced and presented events featuring artists such as Fred Armisen, Andrew Bird, Nicole Cabell, Dave Frishberg, Elizabeth Futral, Nathan Gunn, Fred Hersch, Garrison Keillor, Susanne Mentzer, Stephen Schwartz, Stephen Sondheim, and Studs Terkel; and with companies/ensembles such as Alloy Orchestra, eighth blackbird, Goat Island, Mucca Pazza, Chicago's Neo-Futurists, Lyric Opera of Chicago and Chicago Opera Theater.
Peter served for over two years as Director of Programs at OPERA America in New York City where he led the Artistic Services and Education departments. During his time there, Peter oversaw many programs including workshops, seminars, and OPERA America's educational curriculum and granting program. He led the Individual Artist programming committee for the National Performing Arts Convention in Denver, co-produced the first ever NEA Opera Honors Program and pioneered the first Director-Designer Showcase. Peter is fluent in French and German and formerly served as Vice President of the Board of Trustees of the DAAD US Alumni Association in New York. He recently completed a three-year DeVos Institute Fellowship and serves on the board of the Beverly Blossom Foundation.
Read more about the Services we offer to our clients…