The Amagansett Life-Saving Station is not only a place of great historic importance, but one that is tied to the family history of Libero Canto's Deborah Carmichael.
The 2nd annual benefit concert for the Station will be held on Friday, June 28th, 5pm (160 Atlantic Ave. Amagansett, Long Island, NY 11930).  Held in its boat room, tickets are $20 in advance (amagansettlss.org) / $25 at the door.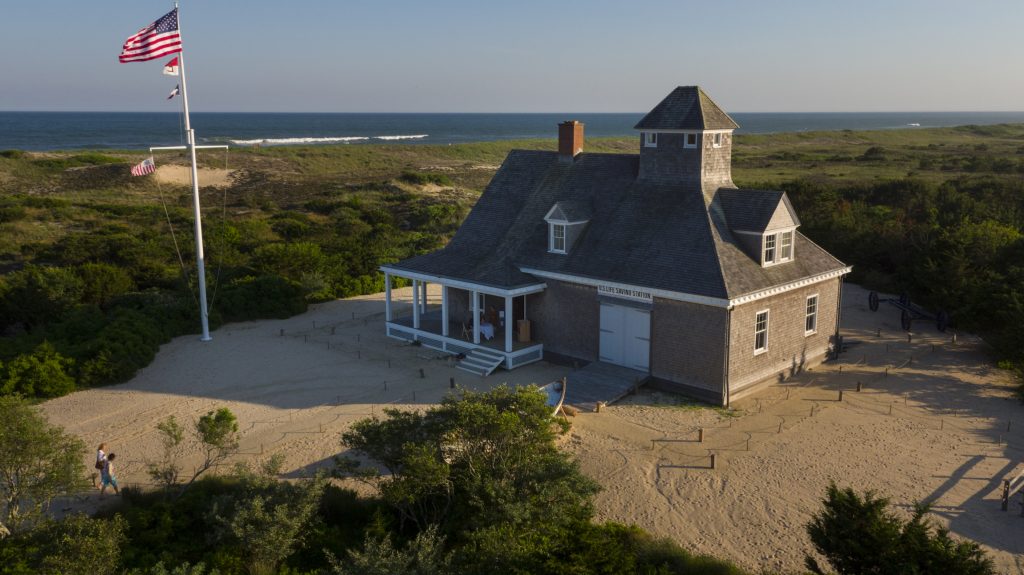 A documentary film about the Station was made, titled Ocean Keeper. Interviewing the Carmichaels and others, and integrating great archival footage, the film covers the 100+ years of its rich history. It has aired on PBS as a 'Treasure of New York', and was an Official Selection in both the Long Island International Film Expo, and the Hamptons International Film Festival.
To quote the Ocean Keeper's website:
"The Amagansett Life-Saving Station has been a unique centerpiece of Long Island history since it was built in 1902. Over a period of 44 years, the dedicated men who worked at the Station saved hundreds of lives. In 1942, four Nazi saboteurs were found by Coast Guardsman John Cullen close to the Station during a nightly beach patrol.

And in 1966, the building was rescued from demolition and purchased for a dollar by Joel Carmichael whose family lived there for the rest of the 20th century. After Carmichael's death in 2006, the house was donated to East Hampton Town for historical preservation."

(partially cited with permission from OceanKeeperTheMovie.com)
---
For more information on the film, please visit OceanKeeperTheMovie.com.
And for more information on Libero Canto, please visit LiberoCanto.org.