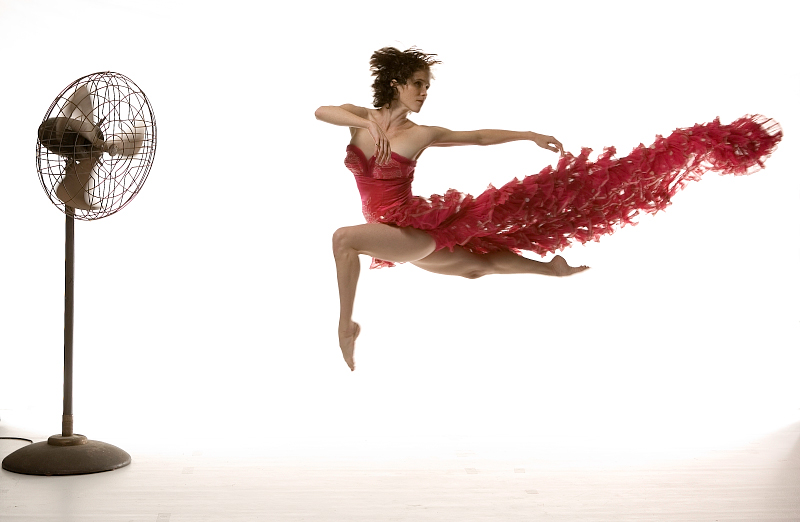 From October 3-13, 2013, Chicago's Lucky Plush Productions will perform two works – Cinderbox 2.0 and The Better Half in repertory at the new Links Hall, 3111 N. Western Ave, Chicago. Lucky Plush Productions (LPP) is a Chicago-based dance theater company committed to provoking and supporting an immediacy of presence – a palpable liveness – shared by performers in real-time with its audiences. Tickets are $20 ($15 for students and seniors). For more information and tickets, please visit www.linkshall.org or call 773.281.0824.
Dancer and choreographer Julia Rhoads (founding Artistic Director of Lucky Plush) is the recently announced 2013 recipient of the Alpert Award in the Arts. The Alpert Award in the Arts is an unrestricted prize of $75,000 given annually to five risk-taking mid-career artists working in the fields of dance, film/video, music, theatre and the visual arts. Rhoads combines theatre, physical comedy, full-throttle postmodern dance, and social commentary to wrestle with issues of gender, originality, appropriation, and group dynamics. Her attention to 'presence' reminds audiences of the power and intimacy possible in live performance.
SCHEDULE OF RUN:
Cinderbox 2.0 will be performed on Oct 3 and 4 at 7pm, Oct 5 at 4pm, and Oct 11, 12, and 13 at 7pm.
The Better Half will be performed on Oct 5, 6, and 10 at 7pm and Oct 12 at 4pm.
The LUCKY PLUSH DOUBLE FEATURE is offered on Oct 5 and 12 and will involve a discounted ticket which will entitle audience members to see both shows, as well as to take part in an informal discussion with the artists in between shows that includes food and a complimentary drink. Email [email protected] to reserve a space.
In Cinderbox 2.0, LPP's Artistic Director Julia Rhoads revisits the distinctive world of Cinderbox 18 (2007, Museum of Contemporary Art Chicago) with new material. A playful and surreal take on media's voyeuristic approach to "reality," Cinderbox 2.0 blurs the distinctions between observer and observed, personal and presentational, scripted and off-the-cuff, and spirals into a dark comedy that is oddly familiar and wonderfully surprising. Original music by Michael Caskey, video design by John Boesche, and lighting design by Kevin Rechner.
The Better Half is a dance theater spin on the psychological thriller Gaslight, co-created by Lucky Plush Artistic Director Julia Rhoads and theater director Leslie Buxbaum Danzig (of 500 Clown). Launching from this classic film, layers of fiction and reality accumulate, revealing the elusive boundaries between life versus borrowed plotlines. Ultimately a new narrative emerges, capturing the habitual patterns, escapist tendencies, and resilience in contemporary relationships through a complex mix of dance and theater languages. The Better Half premiered at the Museum of Contemporary Art in 2011, but now features new material.
Lucky Plush Productions (LPP) is dedicated to creating work that is richly and uncompromisingly complex while also being accessible to broad audiences. Critics and audiences alike recognize LPP for its playful interactions, surprising humor and incisive commentary on contemporary culture.
Lucky Plush Productions will be part of Chicago Artists Month 2013, the 18th annual celebration of Chicago's vibrant art community presented by the Chicago Department of Cultural Affairs and Special Events.  For more information, visit www.chicagoartistsmonth.org.