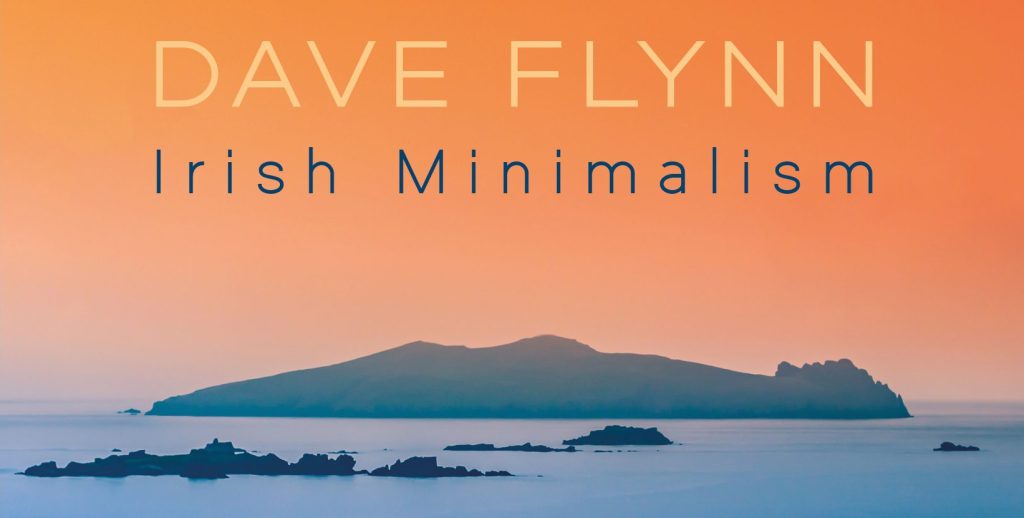 Irish composer/guitarist Dave Flynn, Artistic Director of the Irish Memory Orchestra (IMO), has just released a new album — IRISH MINIMALISM through the UK label First Hand Records. Featuring Mick O'Brien (uilleann pipes), Breanndán Begley (voice), ConTempo Quartet, and IMO Quartet, the album was produced by 11-time GRAMMY award winner Judith Sherman, and has liner notes from WNYC's John Schaefer. 
Available directly from firsthandrecords.com, and at all major online outlets.
---
No other ensemble in the world has the mix of instrumentation, repertoire, and performance style of the Irish Memory Orchestra — a unique ensemble that pioneered performing from memory as an orchestra — a trend that has caught fire among orchestras in the UK and in Ireland. Poised on the brink of wide international recognition, Flynn's music, and the Irish Memory Orchestra have a wide appeal as indicated by successes from London to New York, Moscow to Japan.
Comprising 14 tracks, Irish Minimalism features two works for string quartet: The Cranning (String Quartet No. 2) and The Keening (String Quartet No. 3) — both performed by ConTempo Quartet. The two other pieces represented on the album, both featuring the IMO Quartet, are The Cutting (Quintet No. 1 for Uilleann Pipes and String Quartet) featuring Mick O'Brien uilleann pipes; and Stories from the Old World, where O'Brien is joined by the beautiful voice of Breanndán Begley.
With the title Irish Minimalism, composer Dave Flynn has laid down a marker. Minimalism is associated with America, and specifically with composers like Steve Reich and Philip Glass (both of whom have spent a good portion of their careers disavowing the term).
But the hallmarks of the style — repetition; gradual, incremental changes that accrue over time; steady rhythms, often drawn from popular or traditional music; and a restrained sense of harmonic movement — are all compatible with Irish traditional music.
And after years spent as both a composer and performer working in the dual worlds of contemporary classical music and traditional song, By acknowledging the differences, and celebrating the similarities, Flynn has fashioned a personal musical language.
---
For more about Dave Flynn, please visit daveflynn.com
For more about the Irish Memory Orchestra, visit irishmemoryorchestra.com