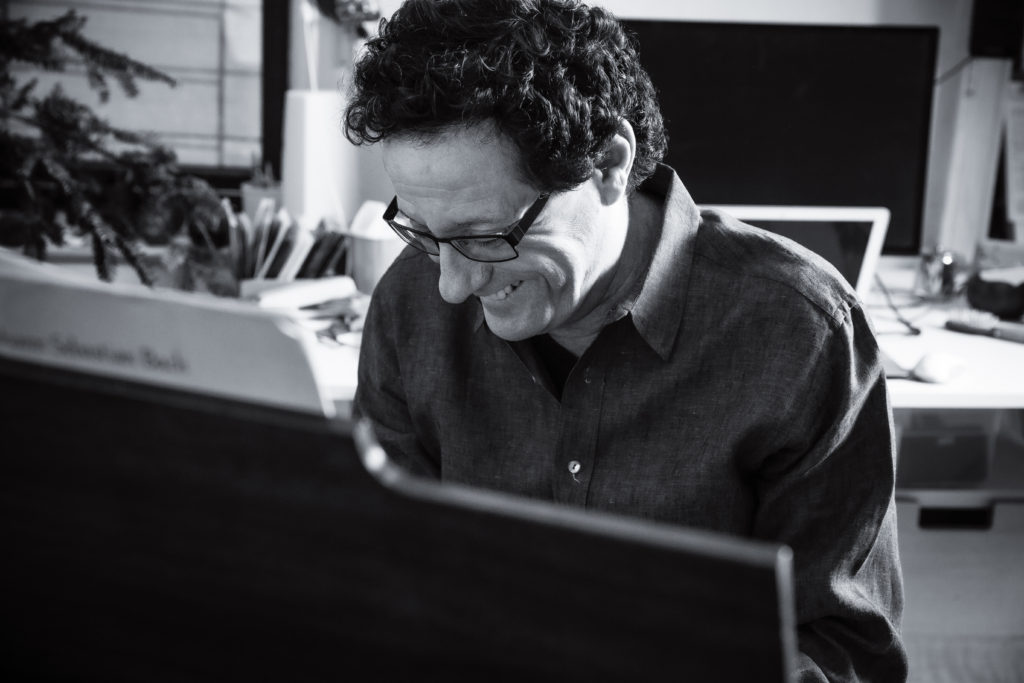 In October 2020, New York City based Composer David Claman is releasing his new album, Gradus, on Albany Records. A thirteen track collection of new recordings of compositions and interpretations from throughout Claman's whole career, Gradus borrows from a canyon of inspirations: from Indian Classical to electronic experimentation. The album also gathers performances from several celebrated musicians, including India's singing priest Paul Poovathingal, twice GRAMMY®-nominated flutist Tara Helen O'Connor, New York's New Thread Saxophone Quartet, guitarist-composer Steve Mackey, and vocalist Sunita Vatuk, Claman's wife and collaborator.
Loose Canons II opens the album as a preview towards the end, where it is reprised in more movements, taking as its model Johannes Ockeghem's Missa Prolationum. Here, a continuous three-part composition is presented by three electric guitars with sustain devices, leading into an interpolation of Jimi Hendrix, before completely dissolving the canon.
The one-minute track Brit finds Claman narrating a famous passage from Herman Melville's Moby Dick, surrounded by an unlikely ensemble of computers, cellphones, toys, CD players, microwaves, all recorded with a telephone tap. Claman conjures Melville's allegorical 'sea of the human soul' with his own 'ocean' of electromagnetic sounds.  Literary allusions continue in both From a Dream and Rescue The Dead, featuring soprano Elizabeth Farnum singing the text of the late American poet David Ignatow. Claman again finds joy in contradiction, nuance, existentialism, and importantly, open interpretation — a concept that he takes in the aptly titled Liberties Taken. There, the New Thread Quartet plays through Tiruvottiyur Tyagayya's Sahana Raga Varnam, adding in newly arranged elements, while preserving much of the work's original character.
With musicians and inspirations from all walks of life, Gradus presents a throughline in Claman's work that he says, "speaks to each other across decades, continents, and centuries of shared influences." Claman, a self-described 'hard-core atheist' adds nevertheless that the works evoke "an underlying and unspoken yet certain spirituality. Just in time for our very uncertain world."
---
For more about David Claman, please visit davidclaman.com
To inquire about a physical or digital review copy,
please write to [email protected]