NEW YORK, NY – On Thursday, February 26th, 2015 at 7pm, New York City-based pianist Eunbi Kim will be performing re: last night as part of the Open Stage 2015 Season at the Korean Cultural Service New York, 460 Park Avenue #601, New York, NY. The event is free, but an RSVP is required at http://www.koreanculture.org/?mid=RSVP02262015
re: last night, performed by pianist Eunbi Kim, is a program of classical and contemporary solo piano works. Inspired by the email subject line "re: last night" on a crowded NYC subway, the program is influenced by dreams and delirium. re: last night celebrates these states of "in-between-ness" through a program of left-field music inspired by night and late-night conversations.
This program includes contemporary jazz-influenced works from composers Fred Hersch, William Albright, Nikolai Kapustin, Toby Twining, and the world premiere of a commissioned work for piano and recorded voices by eminent composer Daniel Bernard Roumain (DBR), who also serves as director for this thought-provoking performance.
"Nighttime is ripe with possibilities, along with fears, regrets, and desire," says Ms. Kim. "The surreal region betwixt our waking and our dreaming, our present and our future, between the person we present to others and the person we might actually be."
This performance is the second public performance in a series that follows her February 14th evening at the Kennedy Center's Millenium Stage in Washington DC.
Concert Program (works to be performed include):
Scriabin, Prelude In G-sharp Minor, Op. 11, No. 12
Nikolai Kapustin, Eight Concert Etudes Op.40 : Reverie
Igor Stravinsky, 4 Etudes, Op. 7: No. 4 in F-Sharp Major
Toby Twining, Satie Blues – arr. for toy piano and piano
Toby Twining, Nightmare Rag – arr. for toy piano and piano
Daniel Bernard Roumain (DBR), It Feels Like A Mountain, Chasing Me – written for piano and recorded voices
William Albright, The Dream Rags
Fred Hersch, Little Midnight Nocturne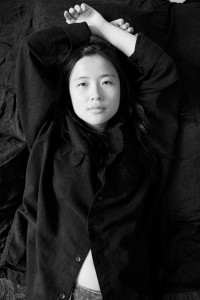 About Eunbi Kim, pianist
New York City-based pianist Eunbi Kim has carved a niche as a classical and contemporary pianist who creates adventurous concert programs and interdisciplinary performances. Her most recent piece, Murakami Music, has been presented at Symphony Space (NYC), Asia Society Texas Center (TX), Georgetown University (DC), and was featured in a special documentary produced by NHK, Japan's public broadcasting organization. Eunbi made her European orchestral debut with I Solisti di Perugia in Italy, and has also performed solo and chamber programs in venues such as the National Museum of Women in the Arts in Washington, D.C. and the 92nd Street Y in New York City. Ms. Kim graduated with her Master's degree at Manhattan School of Music where she also held a fellowship at The Center for Music Entrepreneurship.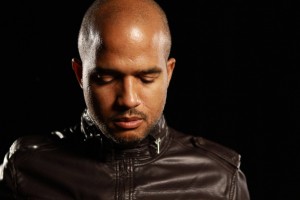 About Daniel Bernard Roumain (DBR), director
DBR's acclaimed work as a composer and performer spans more than two decades, and has been commissioned by venerable artists and institutions worldwide. "About as omnivorous as a contemporary artist gets" (New York Times), DBR is perhaps the only composer whose collaborations traverse the worlds of Philip Glass, Bill T. Jones, Savion Glover and Lady Gaga. Known for his signature violin sounds infused with a myriad of electronic and urban music influences, DBR takes his genre-bending music beyond the proscenium. He has been nominated for an EMMY for Outstanding Musical Composition for his work with ESPN; featured as keynote performer at technology conferences; and written large scale, site-specific music for public parks. DBR's made his Carnegie Hall debut (2000) with the American Composers Orchestra performing his Harlem Essay for Orchestra, a Whitaker commission. He went on to compose works for the Boston Pops Orchestra; Carnegie Hall; the Library of Congress; the Stuttgart Symphony, and myriad others. An avid arts industry leader, DBR serves on the board of directors of Creative Capital and the advisory committee of the Sphinx Organization, and is co-chair of 2015 APAP Conference.
###