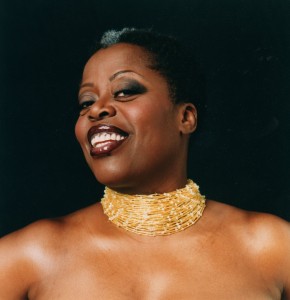 Congratulations to the New York City Gay Men's Chorus who just unveiled their new web site, designed by PerformSites, the web development branch of Peter McDowell Arts Consulting.
On December 18th at NYC's Town Hall, the NYCGMC presents their annual concert of holiday singing in jazz and gospel styles. A New York holiday tradition, this fun-filled holiday show will combine original titles and swinging interpretations of the classics performed with high-spirited unity, peace and love.
This year, the Chorus is elated to have two very special guests on stage. The sensational, multi-talented Broadway powerhouse Lillias White will bring her unparalleled vocal talent to several songs. Ms. White won a Tony, Drama Desk, Outer Critics, and People's Choice Award for Best Featured Actress in a Musical for her performance as "Sonja" in The Life and recently enjoyed rave reviews for her starring role in the hit Broadway production of Fela! The Chorus will also welcome Bishop Gene Robinson, the first openly gay man ever consecrated as a bishop in the Anglican branch of Christianity and an accomplished choral singer and director in his own right.
The holiday concert takes place Sunday, December 18th at 3pm and 8pm at New York's landmark theater The Town Hall, 123 W. 43rd Street, New York. Tickets are available through the NYCGMC website, www.nycgmc.org. The evening will feature holiday favorites, alongside an exciting and unusual mix of choral music.
On the heels of the Chorus's holiday spectacular, the men continue their momentum with the more-than-over-the-top March production. Following three years of sell-out, sing-along performances, NYCGMC will present Big Gay Sing 4, March 16 and 17, 2012, featuring the third annual "Big Gay Idol," a singing competition for a chance to sing live with the Chorus. The summer Pride concert June 27, What Now?(!), will celebrate our achievements through an elegant evening filled with invigorating song while simultaneously asking what's next on the GLBT political agenda. Both 2012 shows will be at NYU's Skirball Center for the Performing Arts. Tickets are available through www.nycgmc.org.
About the NYCGMC:
A fixture on the New York City cultural scene since its founding in 1979, the New York City Gay Men's Chorus has performed in a wide variety of venues from the Metropolitan Opera House to Madison Square Garden, and even Yankee Stadium and Joan Rivers' living room. Named one of the five top amateur choruses in New York City by WQXR, The Classical Music Station in New York City, the group was the first gay chorus to perform in Carnegie Hall, Lincoln Center and the Kennedy Center, the first American gay chorus to tour Europe, and the first to have a recording contract with a major label, having produced eight recordings. To learn more, visit http://www.nycgmc.org/press/.