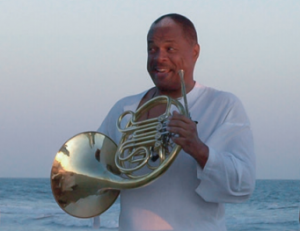 Robert Lee "Bob" Watt is the former Assistant Principal French Horn of the Los Angeles Philharmonic and first African American French Hornist hired by a major symphony in the United States, with a tenure of 37 years. He has worked with the likes of Quincy Jones, Yo-Yo Ma, and Placido Domingo; performed under the baton of Pierre Boulez, Andre Previn, and Leonard Bernstein; and can be heard on the soundtracks for Star Trek: Voyager, The Simpsons, and Spike Lee's Miracle at St. Anna.
Watt is also the author of an autobiography, The Black Horn: The Story of Classical French
Hornist Robert Lee Watt, published by Rowman and Littlefield, which was featured and acclaimed by outlets such as NPR.
In 2018, he released his solo debut album I Play French Horn, under the credit of "Bob Watt and Friends", produced and arranged by composer/pianist Todd Cochran.